The Minstrel Foundation relies upon the generous support of many individuals and corporate sponsors to fund programs and scholarships.
Each year, a major fundraising event is held which brings together our supporters for an evening of entertainment and good company. In addition to performances by some of our talented students, many of Canada's leading artists have generously contributed their own performances. In recent years our headline performers have been Robert Pilon, Patricia O'Callaghan, Carol Welsman, Guido Basso, Mark Dubois, Ofra Harnoy, Don Harron, Lister Sinclair, Mike Ruby, Liz Rodrigues, Dr. Draw, Nancy Walker and her trio and Heather Bambrick and her trio.
Donations are needed and welcome at any time during the year. There is always a new program or child in need of our help and your generosity.
Please contact the Minstrel Foundation if you would like to become one of our supporters, large or small, or become identified with one of our programs or a scholarship or award or perhaps one of our Gala Sponsors. Contact Susan Collins through the Minstrel Foundation office at 416-944-8244 or email info@minstrelfoundation.org
PREVIOUS ANNUAL FUNDRAISING EVENTS
HOLIDAY STARS GALA 2018
CASA LOMA
It was a perfect night awash in stars and tinsel for the Minstrel Gala at Casa Loma. Kids of all ages were delighted by the huge sugarplum fairy dancing on a giant Christmas tree in the Great Hall as Liberty Grand elves served up newfangled sugarplums to a laughing chatting crowd of 300. After the food came, the entertainment kicked off with the Octava vocal ensemble singing Christmas Carols. The evening Emcee Farah Nasser of Global TV introduced Nick Di Donato, President and CEO of Liberty Entertainment who welcomed the guests. Minstrel scholarship students Vivid Ma and Maxwell Tong dazzled with their renditions of Chopin and Rachmaninoff. Alumnus Thompson Egbo-Egbo, seen regularly around town, accompanied Liz Rodrigues with "Under The Tree" and the event ended with the super-popular light and magic of Dr. Draw Electric Violinist. One very small guest, turned out in sparkly dress and matching bow sighed over the dessert cheese cake pops "This is the best Christmas party in the world."
She didn't know that the evening wouldn't be possible without the special sponsorship of Unilock, the Barry and Laurie Green Family Trust, and the Honorable Margaret Norrie McCain. We also have a special thanks for the volunteers, especially the students from Junior Achievement, Minstrel Committee members and all those who showed up to make the evening such a success. Over $100,000 was raised which will go to Minstrel funded music camps, programs, scholarships for children and youth. Do kids want music, art and dance? Most of our programs have waiting lists so those donations go immediately to work. A Good Time for a Good Cause: in short, the Minstrel Gala was the perfect beginning for anyone's holiday season.
20th ANNIVERSARY GALA 2017
CASA LOMA
More than 300 guests celebrated the 20th Anniversary of the Minstrel Foundation at a gala event at Casa Loma on Nov. 29. Once again, we were honoured by Casa Loma and Liberty Entertainment Group to launch their holiday season at the castle.There were champagne cocktails, gorgeous foods and delightful entertainment all wrapped up in Christmas glitter. There were stunning trees including a gigantic tribute to Canada's Walk of Fame, lots of stars and baubles and nutcracker soldiers galore. The evening was emceed by Beverly Thomson of CTV News and included performances by the National Music Camp String Quartet, Maxwell Tong, Liz Rodrigues and Mike Ruby. Kids and grownups alike were wowed by Dr. Draw and his Electric Violin who literally made the floors shake.
To mark the 20th Annual Hagood Hardy Protégé Award, Christopher Hardy, Hagood's son, announced a new scholarship of $5,000 to be awarded to one individual for advanced studies. The Evening also paid a special tribute to the Bryant family and Unilock who has been our lead sponsor for every one of our 20 years of fund raising events.
The evening raised $121,000 for future camps, lessons, and scholarships. A big Thank You to our Sponsors, our Committee and to all who attended.
HOLIDAY STARS 2016
Casa Loma
Our 2016 fundraising evening was held on November 29th, 2016 in the spectacular surroundings of Casa Loma amid all the designer Christmas trees that light up the Castle's rooms during the holiday season. We were mesmerized by the aerialist who floated down from the ceiling and by the performances of Thompson Egbo-Egbo, Liz Rodrigues, Maxwell Tong, Dr. Draw and our DJ Eric Ling.
SIP, SAVOUR & CELEBRATE 2015
WYCHWOOD BARNS
Our 2015 fundraising event was held at Wychwood Barns on November 18th as 200 excited patrons gathered t0 hear jazz from the award winning Humber College Community Jazz Quartet, performances by Minstrel students Lucas Lui, Vivid Ma, Maxwell Tong, Lisa Liu and Jessica Huyhn, and special appearances by Minstrel alumni Eric Tan and Thompson Egbo-Egbo and his trio. Along with the outstanding performances there was a great music mix before and after by DJ Fase, cocktails from Disaronno, whiskey tastings from Collingwood, wine tastings from Peninsula Ridge Estates winery and beef tenderloin sliders to mini latkes from La Recolte Catering.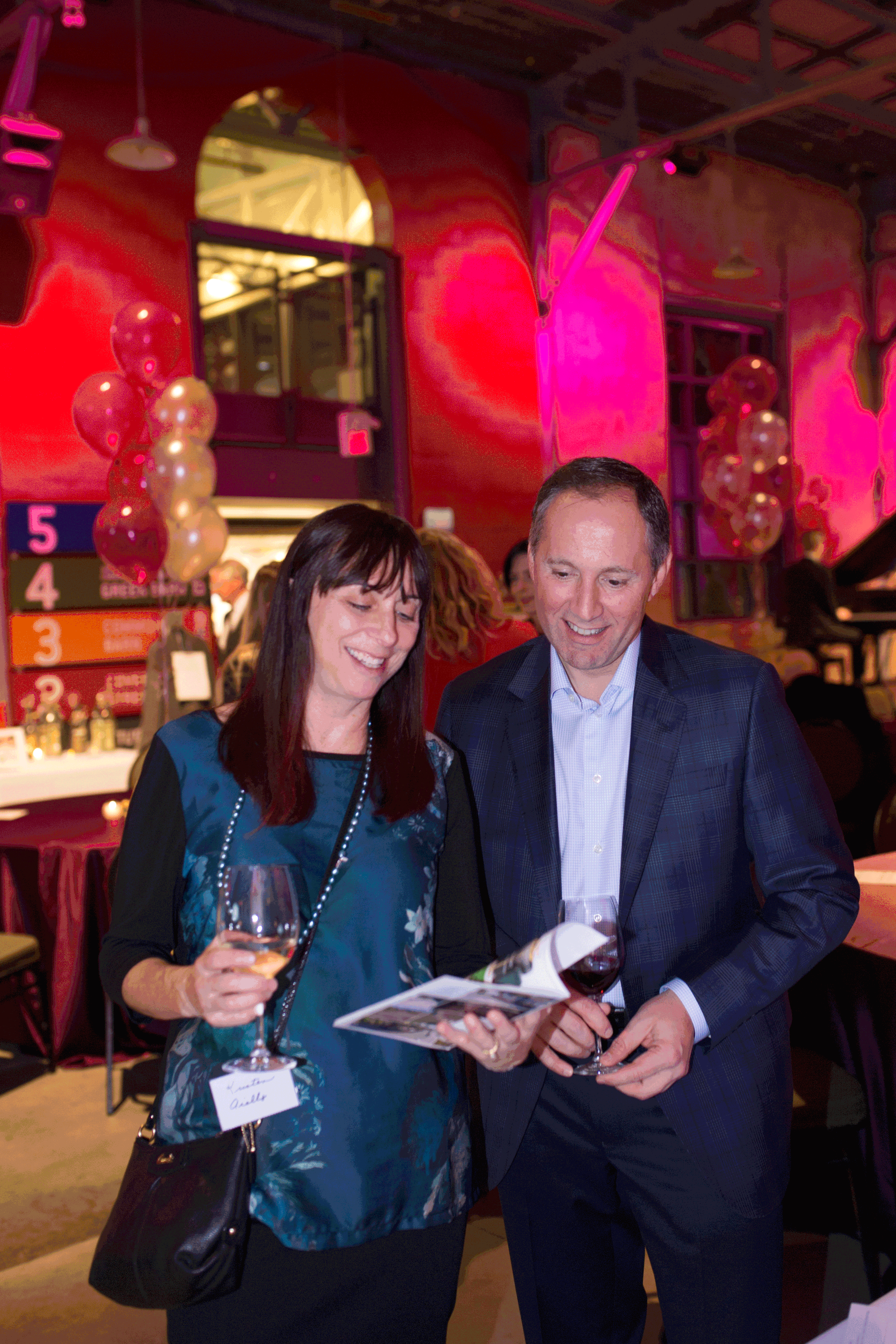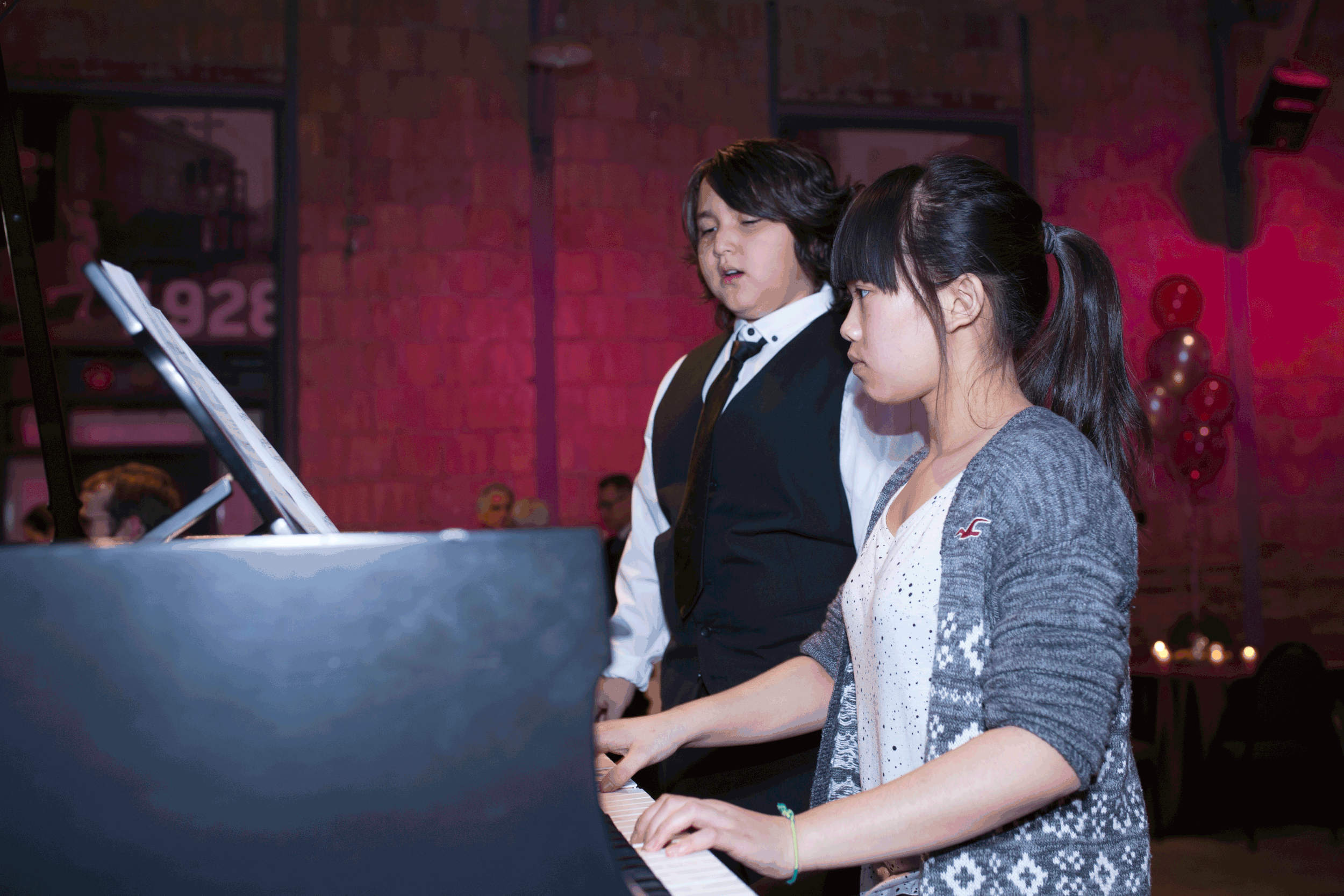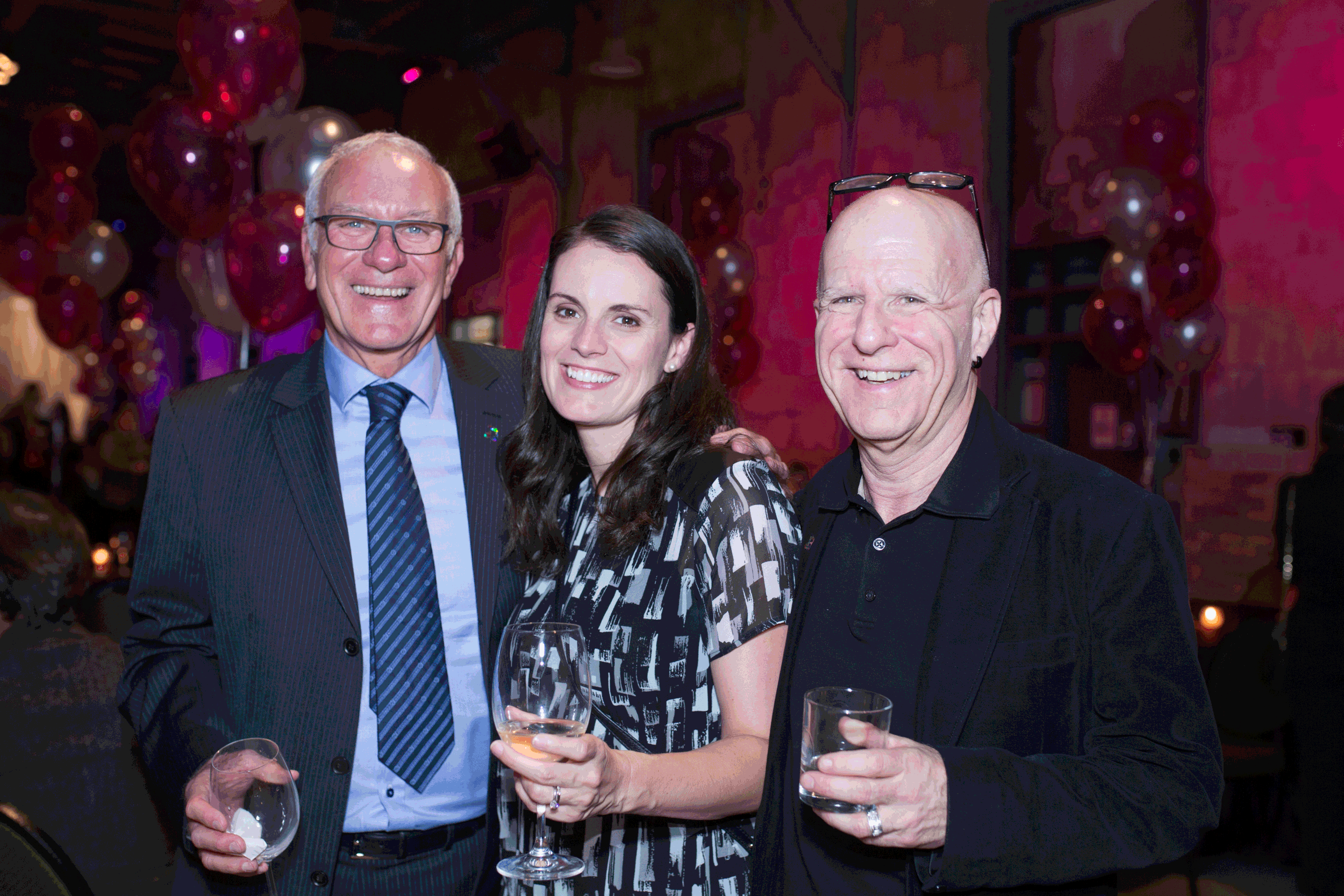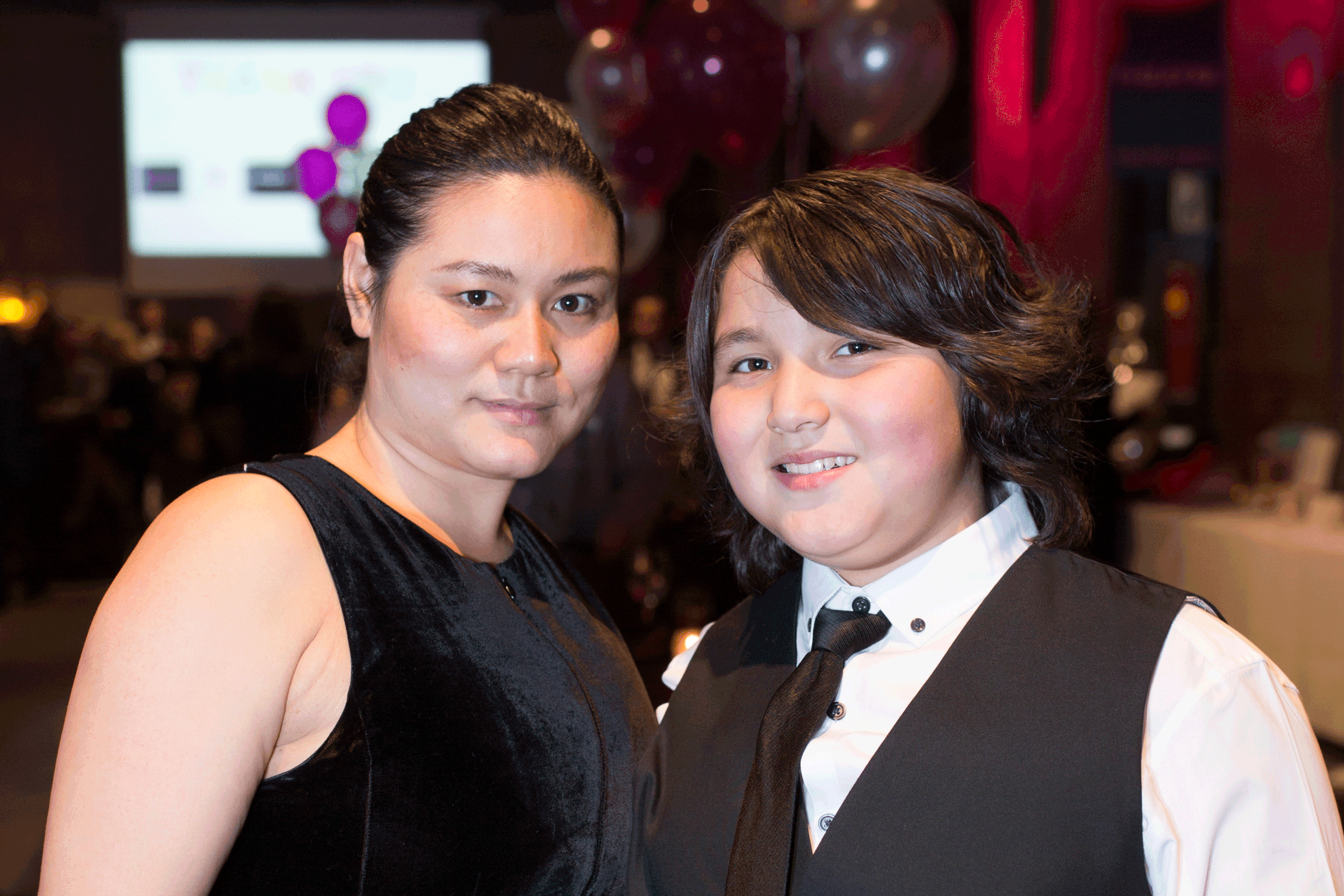 SIP, SAVOUR & CELEBRATE 2014
NATIONAL BALLET SCHOOL
Over 180 partiers gathered on Sunday, Dec.7, at the National Ballet School, for Minstrel's annual evening of entertainment, festive savouries, wine tasting and merriment. The Humber College Community Music School Jazz Quartet provided the music as guests sipped vodka from Finlandia and Jack Daniels whiskey. Wines were provided by Peninsula Ridge Wineries.
Along with the jazz group, guests cheered to the powerful vocal blues of Divine Brown, whose latest CD 'Something Fresh' shows just how divine Divine can be. Ms. Brown also spoke movingly about the importance of music to young people, particularly those from marginal neighborhoods. Thompson Egbo-Egbo, a Minstrel graduate accompanied Ms. Brown and also treated the crowd to one of his own compositions, ``Trinity`` from his own CD 'Short Stories'. Other star performers included current Minstrel scholarship recipients Maxwell Tong, aged 12, on the piano, tiny delightful Celine Tan, just 11, on the violin, and the incredibly talented and award-winning Cindy Hong whose fingers fairly danced through a classical guitar piece.